Well after much fighting, arguing, waiting, and searching.......I've managed to find a partial copy of my database on my local machine. The only problem with this copy, is that it's a year old. While I've not lost 12 years of information, we have lost a few things...
1. Majority of my front end...
I must say, it's difficult to "welcome" someone who has been with Fish-Hawk pretty much since its conception, but none the less it's what I do when we bring on more support to this site. In this case, it's probably more of a "Thank You" for all the years RJ and Birdee have been here with us,...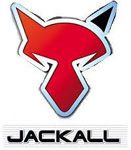 Fish-Hawk is please to announce our new partnership with Jackall Lures. With many different kinds of baits, from soft plastics, jerk baits, topwater, crank baits, and swim baits, Jackall's line up of great lures is sure to help you catch fish. Please join me in welcoming Jackall lures and be...
Recent Forum Topics
Topics

Replies
Views

Last post