What age did you guys start bringing your child on there first hunt?
Chris
Bronze Participant

Posts: 430
Joined: Tue Aug 25, 2009 10:00 am
Location: ottawa
---
Depends what your hunting and confidence level. I had a spot where i knew we could hike in and jump some geese on a pond, so I took my kids at 8 and 10 yrs. Hike in, dropped a goose, hiked out. About an hour start to finish and kids carried the goose. It was a nice low pressure intro.

Sitting in a blind is ok too but i found, even at 12 yrs, they barely have the patience for it.

Grouse and pigeon hunts also good in the 8 to 10 range, where they are basically active, moving and observing the hunt without the need to be very quiet or still.
Silver Participant

Posts: 768
Joined: Fri May 10, 2013 6:09 pm
Location: Ottawa
---
I don't have kids yet myself but the nephews up north all start around 6yrs of age for deer,moose and bear. They get genuinely upset if there not allowed to come up to camp. A few were bird hunting with us when they still had soothers in there mouths still, cleaning birds and all, amazing to see to be honest.
Bronze Participant

Posts: 238
Joined: Mon May 13, 2013 8:01 am
---
I have taken my girls with me as soon as they could wipe their own behind. Get them out and keep it interesting for them. My 2 grand daughters have been hunting along side me since they could walk and I am talking about caring them on my shoulders coon hunting at night and goose hunting in the mornings. I am just repeating with them what I had the luck of growing up doing with my dad. My 9 yr old grand daughter this past winter put on 23 miles along side my cousin chasing the dogs for coyotes and was ready for more when the rest of use where froze.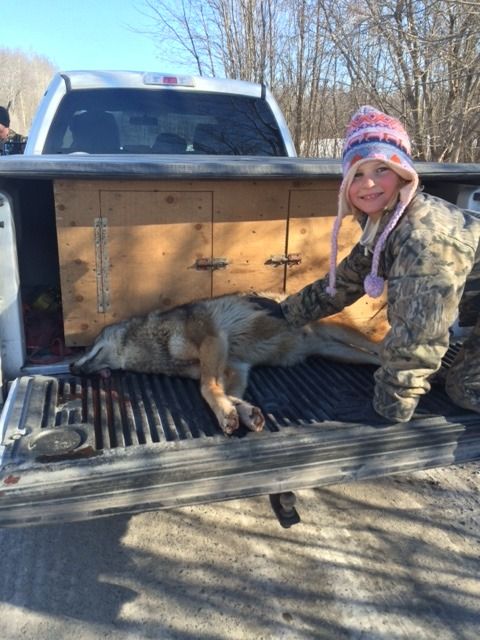 A little windy morning and the hair style says it all but they had to show grandma the big one they got.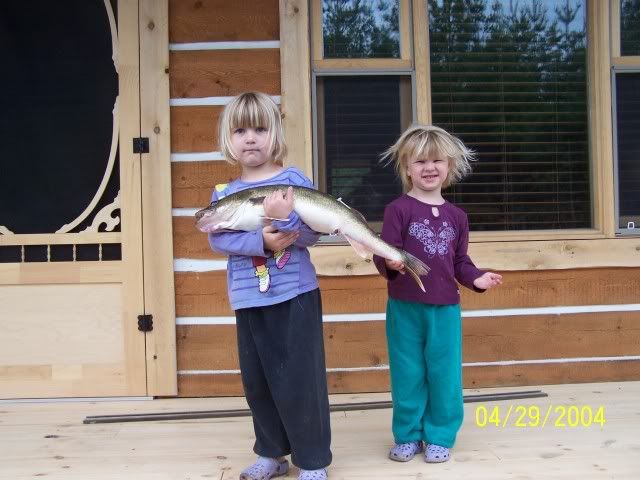 Look at the smile on the face and it says it all on getting this fisher
Bronze Participant

Posts: 387
Joined: Mon May 09, 2016 5:45 pm
Location: Eastern Ontario
---
Love those pics grandpa.

Cheers
Smitty

Straight shooter
Gold Participant

Posts: 1629
Joined: Mon Jun 23, 2008 8:37 pm
Location: Lanark County
---
My oldest is 5 and I'm not sure if it's her thing. We go fishing and it lasts about 20-30 min and she's done. She loves being outdoors as most kids do so this fall I was thinking of taking her on a bird hunt in Larose forest. Not sure on the amount of birds but the location is 5min from home
Bronze Participant

Posts: 430
Joined: Tue Aug 25, 2009 10:00 am
Location: ottawa
---
---
Who is online
Users browsing this forum: No registered users and 3 guests