Being a shift worker, I plan my hunts accordingly. My vacation starts tomorrow, but when QcConnection SR said he was hunting today, I put him on a good spot.
Now, my dad is about as old school as they come. He just recently retired his Bushnell Scopechief VI for a Nikon 3-9 scope.
He'd wake up at the butt crack of dawn every day, put in a full day only to come home and be frustrated because all he saw was " those big jeezus doe's " all day. We both had a feeling this year would be different.
He had some health problems earlier this summer, and seriously doubted he'd even hunt this year. Through countless hours of scouting, hanging cameras and watching deer, I was fairly certain I could put him on a buck opening day.
After a quick phone call last night, telling him where I'd gotten pictures of a " good buck " his mind was made up on where he would " give it a bunt " for the day.
It took me years of convincing my dad to let spikes walk instead of downing the first legal buck he saw, but this year, he finally decided " hey, maybe this young whipper snapper is on to something. "
As I was leaving work, I got the text from Mrs. QcConnection SR. " YOUR DAD JUST SHOT A NICE ONE !!!( insert appropriate emoticon here) I changed as fast as I could at work, jumped in the car, made a quick call to confirm what I was told. " oh yeah, he's not a real big one, but he's a dandy " was what I was told. After a quick drive to the family farm, here was Mr Buck in the ATV Trailer.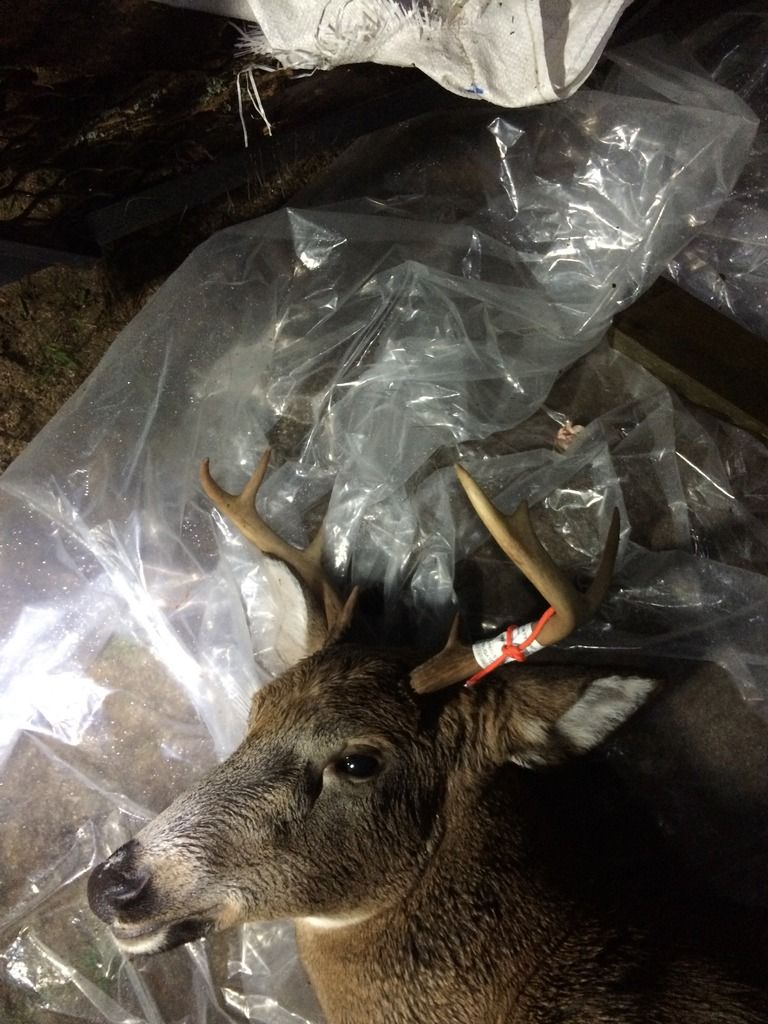 QcConnection SR with his 2016 buck!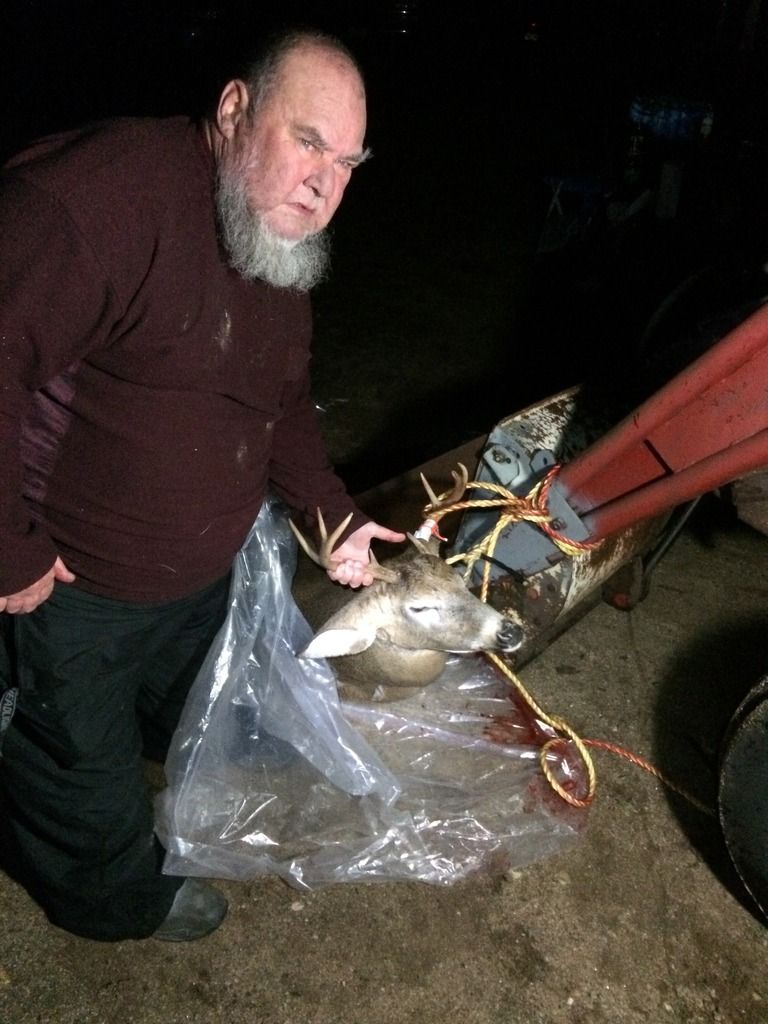 After I got the details of how the beast was downed with the ol' trusty 7x57 Mauser, it was business time.
He might not be the biggest buck, but I'm damned proud to be the son of a 65 year old who can go out and take care of business on opening day.
Bronze Participant

Posts: 104
Joined: Tue May 14, 2013 5:23 pm
---
Big congrats to your Dad on a real nice buck and he sure looks happy as he can be. Them older guns we get attached to are trained from yrs of use to just make it happen when used. Keep up the good hunting.
Bronze Participant

Posts: 387
Joined: Mon May 09, 2016 5:45 pm
Location: Eastern Ontario
---
Good stuff... the old man still has what it takes.
Gold Participant

Posts: 1831
Joined: Mon Oct 29, 2007 5:38 pm
Location: Eastern Ontario
---
congrats- that fella will be great on the BBQ
Participant

Posts: 18
Joined: Wed Apr 12, 2006 8:21 pm
Location: Hallville,Ont
---
---
Who is online
Users browsing this forum: No registered users and 3 guests