I know I am, bow season opens 2 months from today, woohoo!! Hoping I get lucky this year like I did last year.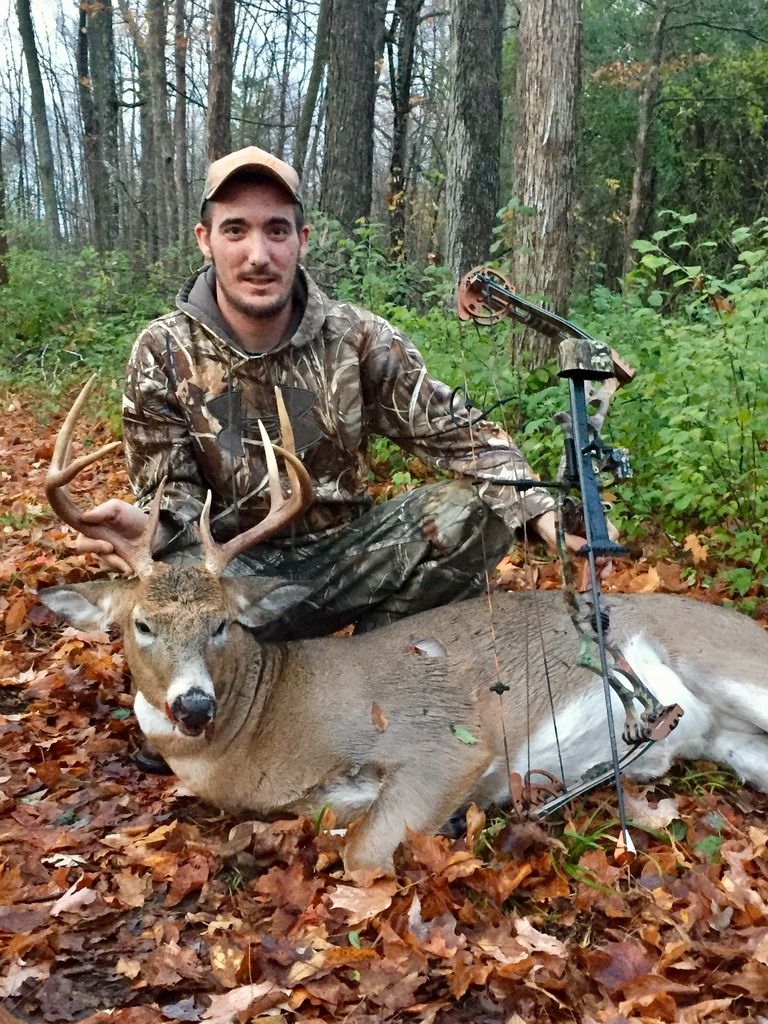 Participant

Posts: 29
Joined: Sun Jul 09, 2017 7:31 am
Location: Almonte, Ontario
---
Actually went and cleaned some brush around my bow stand this past weekend, thinking of skipping gun season this year and pushing more in the late bow season
Participant

Posts: 53
Joined: Sat Mar 07, 2015 5:20 pm
---
I am always ready....
But could always use more preparation. Where I hunt I have had as much success where I stop to eat a sandwich in the woods as where I have cleared, salted and scouted... But I am always ready to spend some time in the woods, and maybe an afternoon at the range first.
Silver Participant

Posts: 731
Joined: Fri Jan 24, 2003 9:18 am
Location: Ottawa
---
So friggin' excited for this year.

New tree-stand

New Bow

New Turkey Season
Silver Participant

Posts: 743
Joined: Fri May 10, 2013 6:09 pm
Location: Ottawa
---
Site Admin

Posts: 8700
Joined: Sat Sep 13, 2003 9:18 pm
Location: Prospect, Ontario
---
Lots of action on the cams at my hunting property, I struck out for a second year in a row for a doe tag. Luckily the big 10 point from last year is still roaming around.

Even with the nicer weather we've had lately some areas of the property are still wet. When I went up the other day to check the cameras and salt licks I was disappointed to find that someone had taken it upon themselves to drive in and completely rut up my entrance trail. It's always frustrating seeing that, there's a good bit of damage and now there's water holding in the deep ruts.Still looking forward to opener though, my favourite time of the year!

That's a great pic RJ, nice to see two healthy young bucks!
Bronze Participant

Posts: 234
Joined: Mon May 13, 2013 8:01 am
---
No doe tags for us this year either. Hope to get in the woods this weekend and freshen up a couple of mineral piles. Need to find a way to get the bucks out during the day. Last year all but one buck on the trail cams were between 12 and 3 in the morning. Any suggestions?
Silver Participant

Posts: 731
Joined: Fri Jan 24, 2003 9:18 am
Location: Ottawa
---
---
Who is online
Users browsing this forum: No registered users and 1 guest