Had a blast down in Nova Scotia with Markus. They ended up doubling up on the same evening. Cool story that can be read in full here:
http://www.rjnbirdeesoutdooradventures.ca/tales-from-the-treestand/birdees-first-bruin/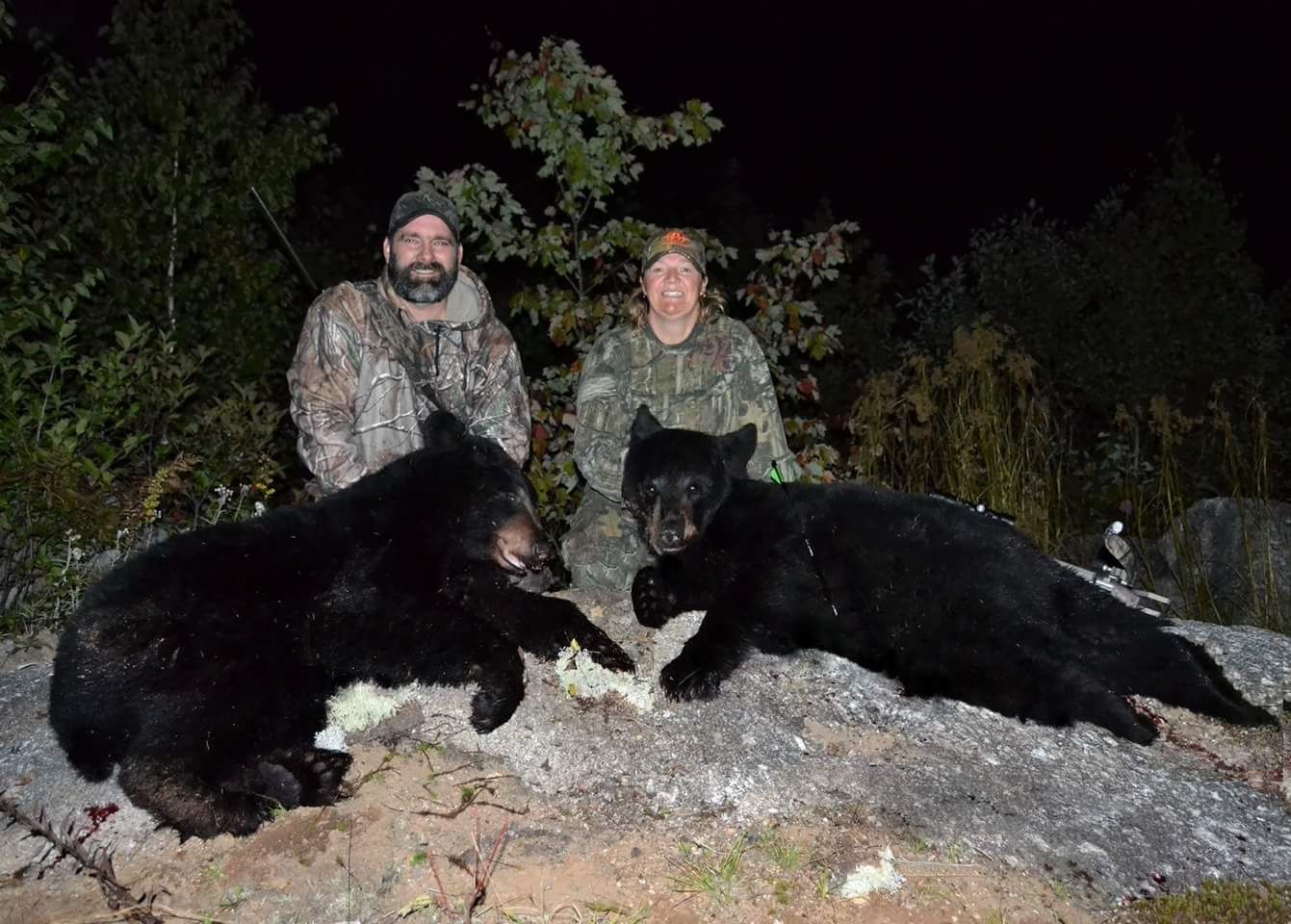 My turn next year? Maybe.
RJ
Site Admin

Posts: 8799
Joined: Sat Sep 13, 2003 9:18 pm
Location: Prospect, Ontario
---
Way to go folks. That's some fine eating there. Special congrats to Birdee on her first.

Cheers
Smitty

Straight shooter
Gold Participant

Posts: 1629
Joined: Mon Jun 23, 2008 8:37 pm
Location: Lanark County
---
Congrats, great hunt. Nice when it all comes together and the 2nd bear, icing on the cake!
Gold Participant

Posts: 1830
Joined: Mon Oct 29, 2007 5:38 pm
Location: Eastern Ontario
---
Pretty freakin cool to get a double header and catch it on tape to boot! Congrats Birdee, good shooting. Stuff dreams are made of.
Silver Participant

Posts: 521
Joined: Fri Sep 06, 2013 9:33 am
---
We have dragged a lot of bear out of the woods over the years, but that was one of the most fun nights i've ever had. Birdee's energy reminded me why i love hunting so much. Looking forward to doing it all over again next year....and hopefully getting rj in a stand as well.
Diamond Participant

Posts: 7636
Joined: Tue Sep 30, 2003 8:05 am
Location: Nova Scotia/St Catharines
---
Fantastic.
Had lots of bears checking out the molasses flavour deer licks this year. May get a bear tag and put some time in next year. Nothing like trail cam pictures to give you the kick to get in the woods.
Silver Participant

Posts: 738
Joined: Fri Jan 24, 2003 9:18 am
Location: Ottawa
---
That video is awesome! Congrats Birdee.
Fishing the St.Lawrence 12 months a year!
Silver Participant

Posts: 689
Joined: Sun Feb 25, 2007 9:25 am
Location: Prescott Ont.
---
---
Who is online
Users browsing this forum: No registered users and 2 guests