Just a reminder that registration opens this Wednesday at 9 AM.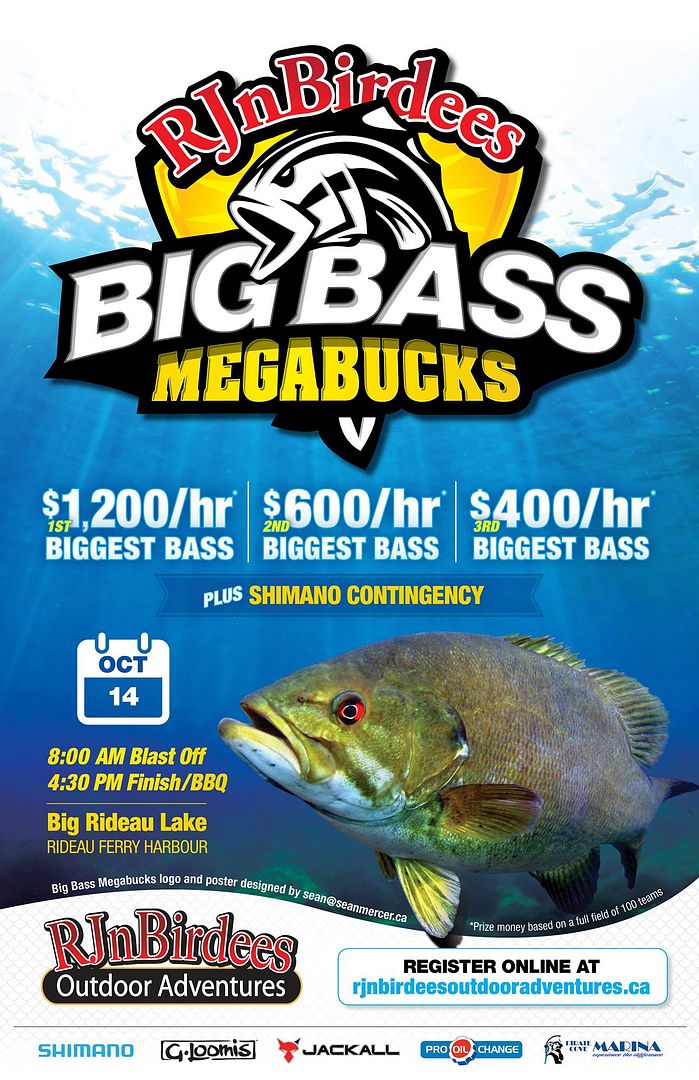 Register at
http://www.rjnbirdeesoutdooradventures.ca
RJ
Site Admin

Posts: 8784
Joined: Sat Sep 13, 2003 9:18 pm
Location: Prospect, Ontario
---
I have no doubt at all that this will be a resounding success.......ROCK DA BIG RIDEAU!

Retail Advertiser

Posts: 3443
Joined: Sat Jan 24, 2004 2:07 pm
Location: Merrickville
---
I went and checked it out last year and it looked like a really fun event.

I am looking forward to being out there this year participating.
Gold Participant

Posts: 1918
Joined: Fri May 10, 2013 8:54 am
---
Maybe Kevin or Craig would be willing to expand their horizon and we could fish this Awesome tournament this year

There will be an influx of Great Grey Owls in the winter of 2017
Diamond Participant

Posts: 4951
Joined: Sun Sep 30, 2007 4:47 pm
Location: I'm keeping an EYE on Fish-Hawk
---
Well, it'll have to be another tournament cuz this one sold out in 43 minutes!
Gold Participant

Posts: 1918
Joined: Fri May 10, 2013 8:54 am
---
---
Who is online
Users browsing this forum: No registered users and 7 guests