Slid out last night for a Ling fish with a buddy. Before the sunset we were harassed by the dink Perch that the Ling feed on once sun goes down. My buddy sets the hooks and we are thinking bonus the Ling are a bit early. Nope.
What a fish.
I ended up whooping him good on the Ling but I'd trade em all for that one Perch!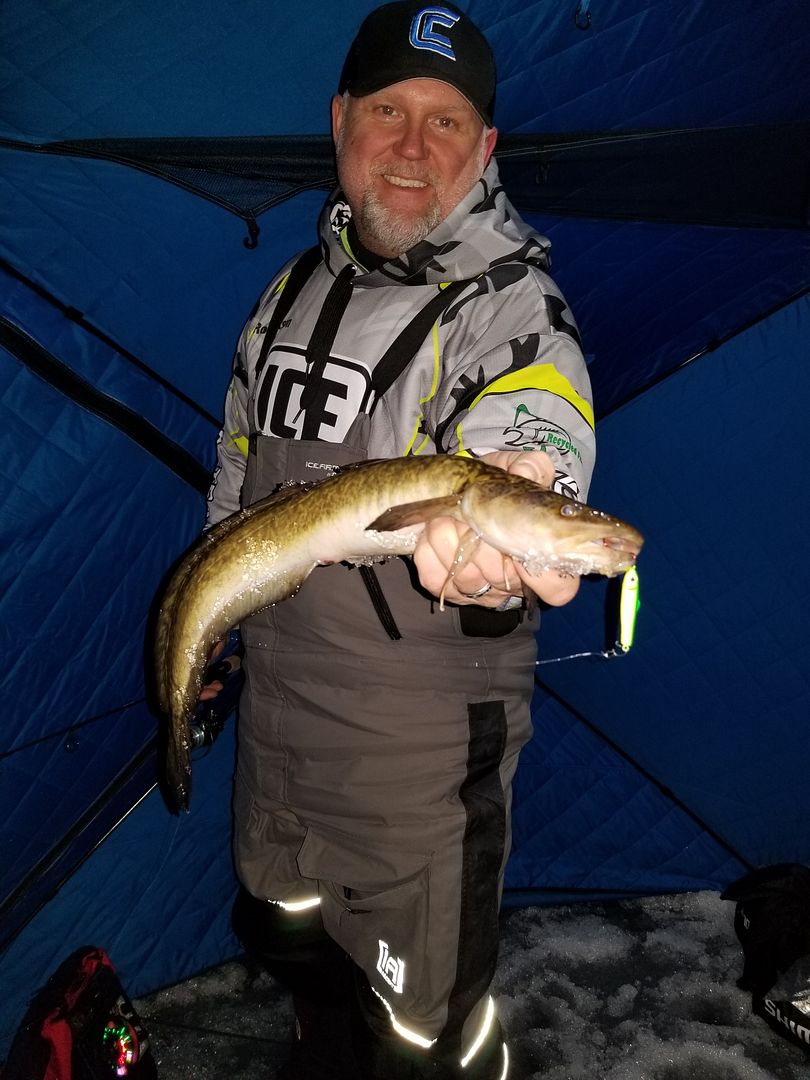 Shorelines have all let go on most lakes up my way so be careful this weekend and plan to have to look for somewhere to get on the remaining ice. We still had well over a foot of black ice once we managed our way on top of it.
RJ
Site Admin

Posts: 8784
Joined: Sat Sep 13, 2003 9:18 pm
Location: Prospect, Ontario
---
That's a pig of a perch for local waters!!

Retail Advertiser

Posts: 3446
Joined: Sat Jan 24, 2004 2:07 pm
Location: Merrickville
---
That's a dandy. Rob looks pretty happy.

Cheers
Smitty

Straight shooter
Gold Participant

Posts: 1618
Joined: Mon Jun 23, 2008 8:37 pm
Location: Lanark County
---
Great catch. (after seeing that perch, I have a hankering for a perch roll)
Gold Participant

Posts: 1824
Joined: Mon Oct 29, 2007 5:38 pm
Location: Eastern Ontario
---
A customer dropped off some perch fillets and had a feed last night. Mmmm Mmmm good.
Save a bass. Eat a chicken
Gold Participant

Posts: 1573
Joined: Thu Nov 07, 2002 10:50 pm
Location: Winchester Ont.
---
---
Who is online
Users browsing this forum: No registered users and 12 guests