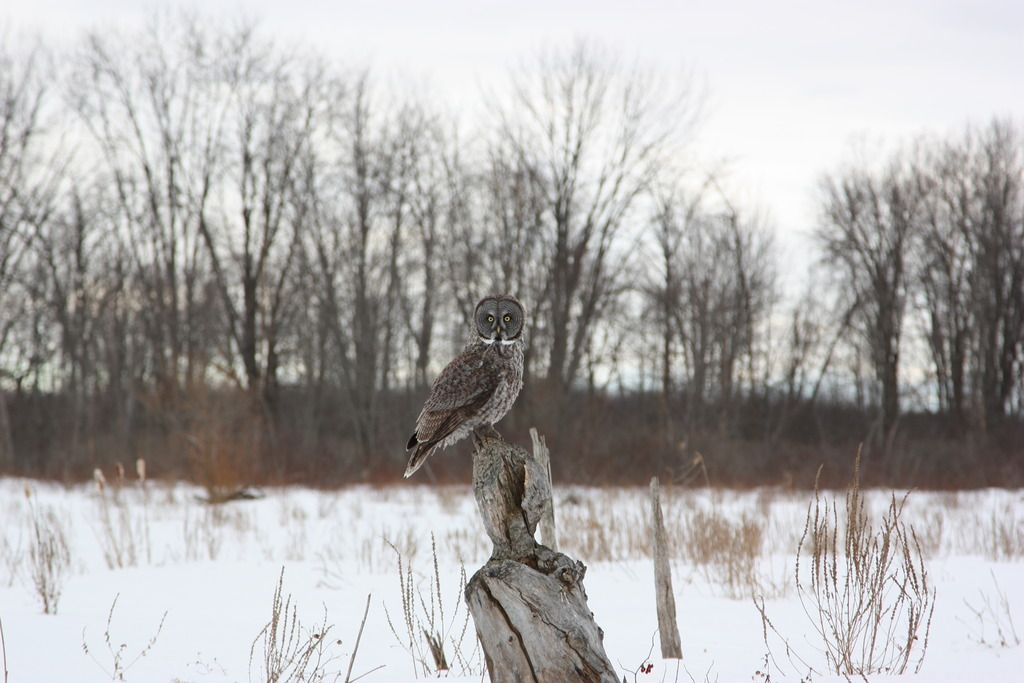 There will be an influx of Great Grey Owls in the winter of 2017
Diamond Participant

Posts: 4951
Joined: Sun Sep 30, 2007 4:47 pm
Location: I'm keeping an EYE on Fish-Hawk
---
Very nice photo Paul (Cat)!!!
Gold Participant

Posts: 1824
Joined: Mon Oct 29, 2007 5:38 pm
Location: Eastern Ontario
---
Gold Participant

Posts: 1922
Joined: Fri May 10, 2013 8:54 am
---
Nice pic for sure.

Cheers
Smitty

Straight shooter
Gold Participant

Posts: 1618
Joined: Mon Jun 23, 2008 8:37 pm
Location: Lanark County
---
Beauty! Where was it? Haven't crossed one with my camera in hand yet...
Participant

Posts: 42
Joined: Mon Feb 08, 2016 11:55 am
---
Great shot!
2005 Princecraft Starfish DLX SC - 40 Merc. 4 stroke - Minn Kota All Terrain
Participant

Posts: 18
Joined: Thu Nov 12, 2015 12:14 pm
---
Tks for the comments

@ trIlynx.....Theres one along March Valley rd
There will be an influx of Great Grey Owls in the winter of 2017
Diamond Participant

Posts: 4951
Joined: Sun Sep 30, 2007 4:47 pm
Location: I'm keeping an EYE on Fish-Hawk
---
Very nice pic. There have been a lot down from the artic this winter along with snow owls. It seemed like a lot of people where out looking for them as one day 6 cars were lined up with them all out looking for one that hung around this area.
Bronze Participant

Posts: 387
Joined: Mon May 09, 2016 5:45 pm
Location: Eastern Ontario
---
@ CBB.....Theres one hanging around Trim rd

There will be an influx of Great Grey Owls in the winter of 2017
Diamond Participant

Posts: 4951
Joined: Sun Sep 30, 2007 4:47 pm
Location: I'm keeping an EYE on Fish-Hawk
---
---
Who is online
Users browsing this forum: No registered users and 2 guests