With Bass season about to start, yesterday was the day to give my PT190 its 2017 maiden voyage. Before she left the garage, the bearings were checked and repacked, tires were properly inflated and the boat was given a general once over.
Get to the launch and it is packed with trailers. But launch the boat and find a place to park. Then I do something I don't think I've ever done. I pushed down on my trailer bunks. One had a little bounce while the other one made a crunch sound. Uh oh!
Well, I said screw it and went for a rip anyway. Boat ran like a top and everything works as it should. Get back to the ramp and loaded the boat. Luckily the soft part (which I'm thinking may have been held together by the carpet alone at this point) was near the back so I could still load the boat. This is where I thought about leaving my pride and joy at the ramp or limping it home. I limped it home avoiding the highway and taking my time.
Now, today was a day. Ended up running to Cabelas because it was the only place I could think of that was open and that I knew had bunk carpet. Then to Home Depot for some 2x4's and stainless staples. I went with cedar boards because I didn't want to mess with PT (aluminum boat and PT lumber don't exactly mix) and wanted to make sure they didn't rot as quick as pine would. Cedar is a softer wood but this isn't a heavy boat and I pre drilled the holes so I'm not concnerned.
Here are some pics of the bunk that gave me the issues.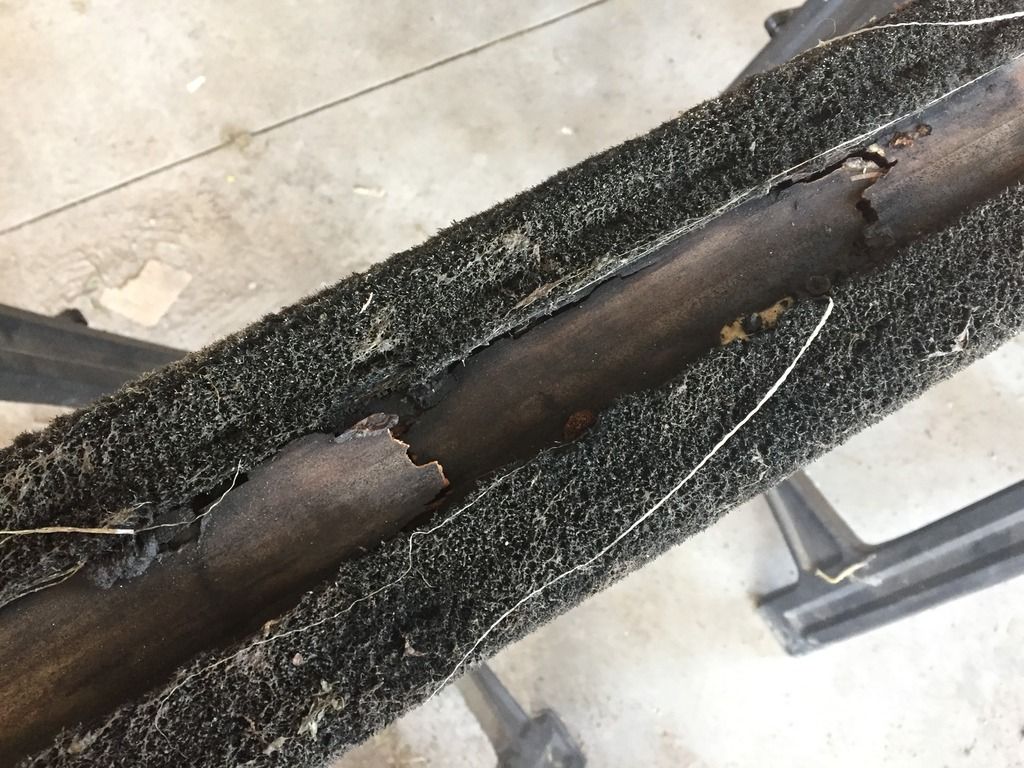 And here are some pics of the stripped "good board" I used as a template.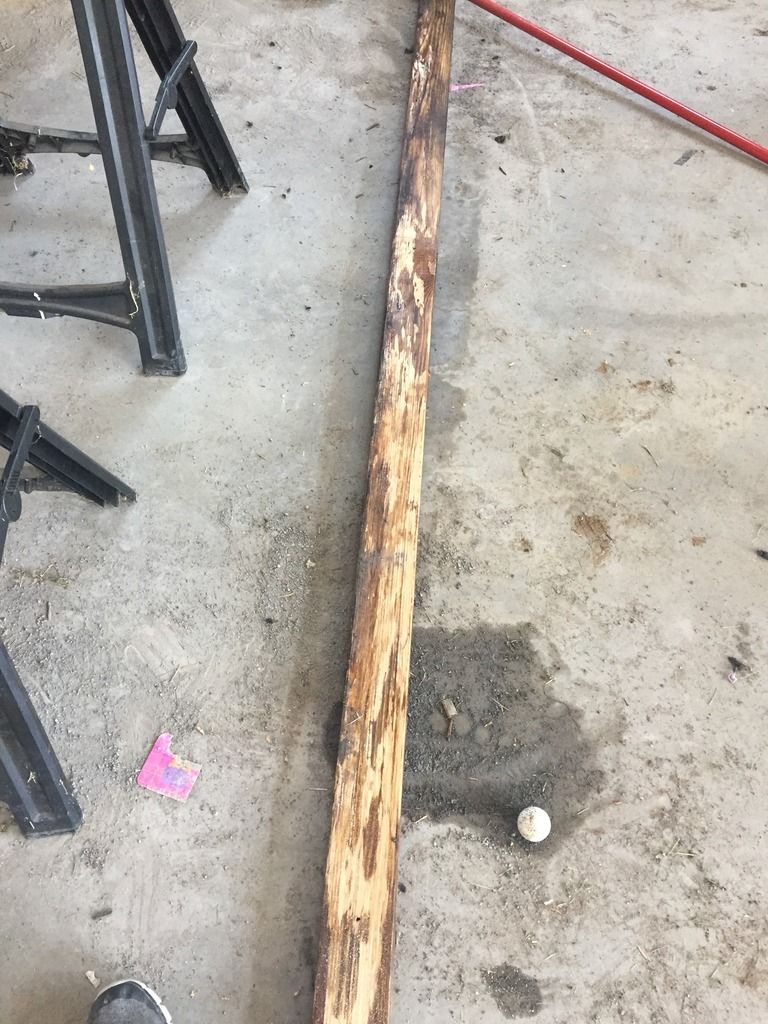 If you can't tell, the "good" one would be lucky to last another season.
And finally, one of the finished replacements.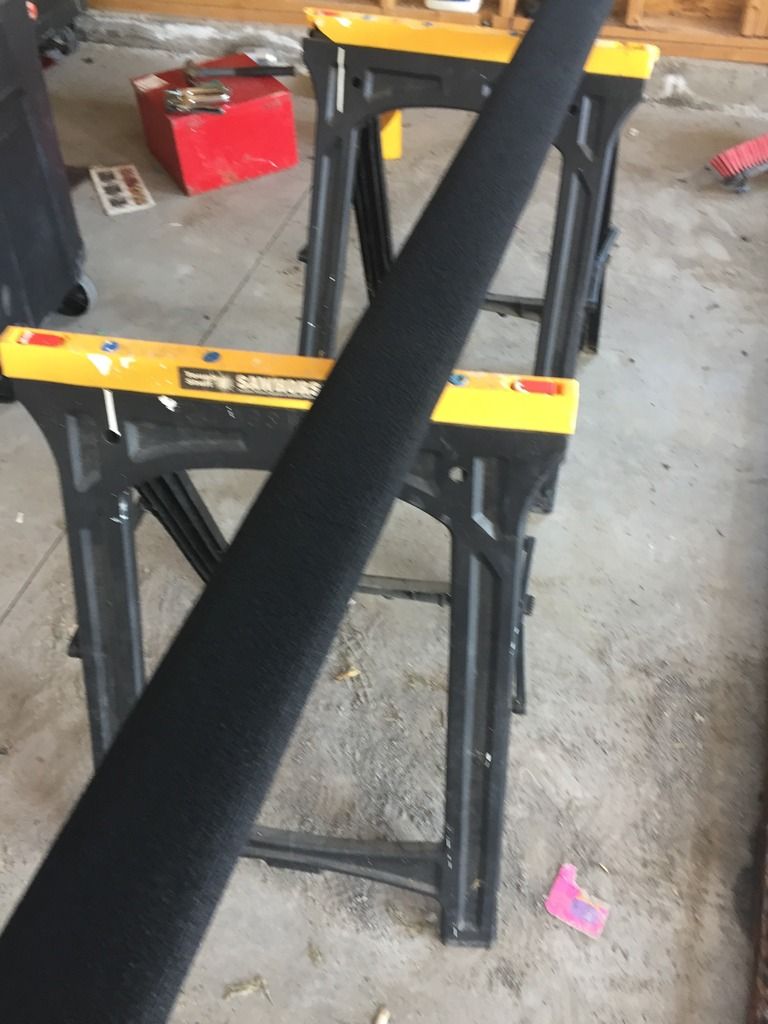 I hope this lasts quite some time but truthfully, it wasn't all that hard to do.
And the moral of this post? Many check things like tire pressure, treadwear and bearings on a monthly/yearly basis but I suspect quite a few never even think to check bunks. I know I didn't. It just so happens I did this time and I caught it before it was a larger issue. As trailering will become more prominent within the next week, maybe check your bunks before making any long trips.
Adam
Gold Participant

Posts: 1910
Joined: Fri May 10, 2013 8:54 am
---
With the amount you just spent on a new bunk, now you can surely not afford Ren.....



Good job Adam!
If fishin ain't your mission, then you can kiss my Bass!
Gold Participant

Posts: 1553
Joined: Fri May 10, 2013 5:20 pm
---
It happen to me as well 2 years ago after coming back from fishing I noticed my bunk broken got it on the trailer went home used 2x6 PT with some new bunk carpet from Sandy Cove Marina . Jacked up one side of the boat at a time to replace them
I would say check them over before loading your boat next time you are out with a screw driver to make sure they are solid
Participant

Posts: 2
Joined: Fri Sep 30, 2016 9:16 pm
---
TheMaverick wrote:With the amount you just spent on a new bunk, now you can surely not afford Ren.....

Good job Adam!
Yup a 2x4 tapped him out...

Great post Adam. Something we never really think about!
RJ
Site Admin

Posts: 8781
Joined: Sat Sep 13, 2003 9:18 pm
Location: Prospect, Ontario
---
" a 2x4 tapped him out"

When I read this, it reminded me of the WWF wrestler "Hacksaw Jim Dugan".
That guy was awesome!! Lol

Great post Adam. After I read this, and your FB post, I got some 2x4 ash lumber and bunk carpet. Gonna replace mine in the next week or two. They seem "okay" for now, but they are drying up. Better replace em before they do rot out.

Good post!
Bronze Participant

Posts: 161
Images: 1
Joined: Tue Jun 11, 2013 8:16 pm
Location: Ottawa, Ontario
---
---
Return to Boats, Motors, & Electronics
Who is online
Users browsing this forum: No registered users and 7 guests